Participants, please make sure that you are physically and medically fit and competent in joining this swimming activity. Kindly be aware of the activity's possible risk, including the possibility of emergency medical services, may not be readily available.
All participants are taking part in this activity at his/her own risk.
AVOHK and AVOHK Swimming Section shall not be responsible for any accident of whatever kind, resulting in death or injury, or for any damages, losses or destruction of property and/or any other economic loss arising from participating in this activity.
Wan Chai Swimming Pool
One of the most sought-after training locations is the Wan Chai Swimming Pool on Harbour Road, next to the Great Eagle & Harbour Centres.
This 50m indoor pool is not open to the public and lanes are rented to bona fide sports clubs. AVOHK rents lanes during weekdays.
Monday – Thursday: 12-2pm with 3 lanes
Friday mornings: 8-9am with 1 lane
Swimmers should note that the pool closes for an extended period each year from approximately between 1st Dec and re-opens on 3rd week of Jan.
How to Find us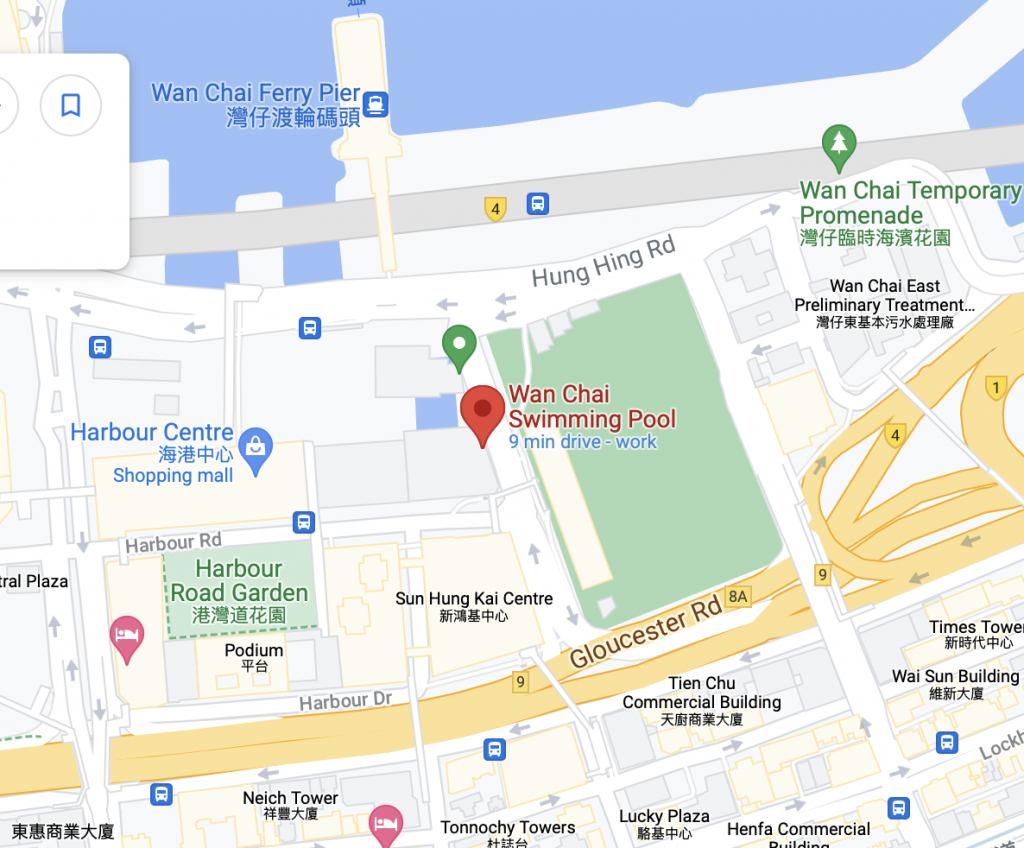 https://goo.gl/maps/1ewExgWWzrhwH22Q9
For more information please send us a message using the form below.