AVOHK 40th Anniversary Team Race
The AVOHK 40th Anniversary Team Race was held at Wan Chai Gap on Saturday, 17th December 2022.
Cold and blustery weather together with the tough course did not deter the runners from having a good pre-Christmas run.
The race format allowed mixed or all male/female teams, with the men running 6k and the women 5.4k.
The teams started in waves, the first runner on the gun, followed by the second runner after 60 seconds then 30 seconds later the third runner followed by the fourth after another 30 seconds. The team position being decided by the position of their last man home.
The winning team was an all-female team made up of AVOHK stalwart, Cheng Pui Ling Pauline, Cheng Siu Lai, Chan Yu Ki and Han Wing Yee, who finished in a line with a wild celebration. Following them home was Chris Woo for Team 5, closely chased by Team 4, with Catherine Leonard, Sue Mulley, Sheila Purves and Phil Booth, finishing in second place. The remaining members of Team 5, Frank Riehm, Philip Chan Chak Chan and Derek Irwin then came home to claim third place. Team 1, David Wan, Victor Mok, Terence Chan and Eddy Yu, split Team 2, Yuen Ling Choi Leon, Fung Wai Kuen Thomas, Lo Chi Hung and Yan Tung Leung to finish fourth, leaving Team 2 in fifth place.
In true Christmas spirit all the runners received a Christmas prize and an AVOHK Anniversary t-shirt.
Everyone went home happy, looking forward to the next AVOHK event early in the New Year.
Results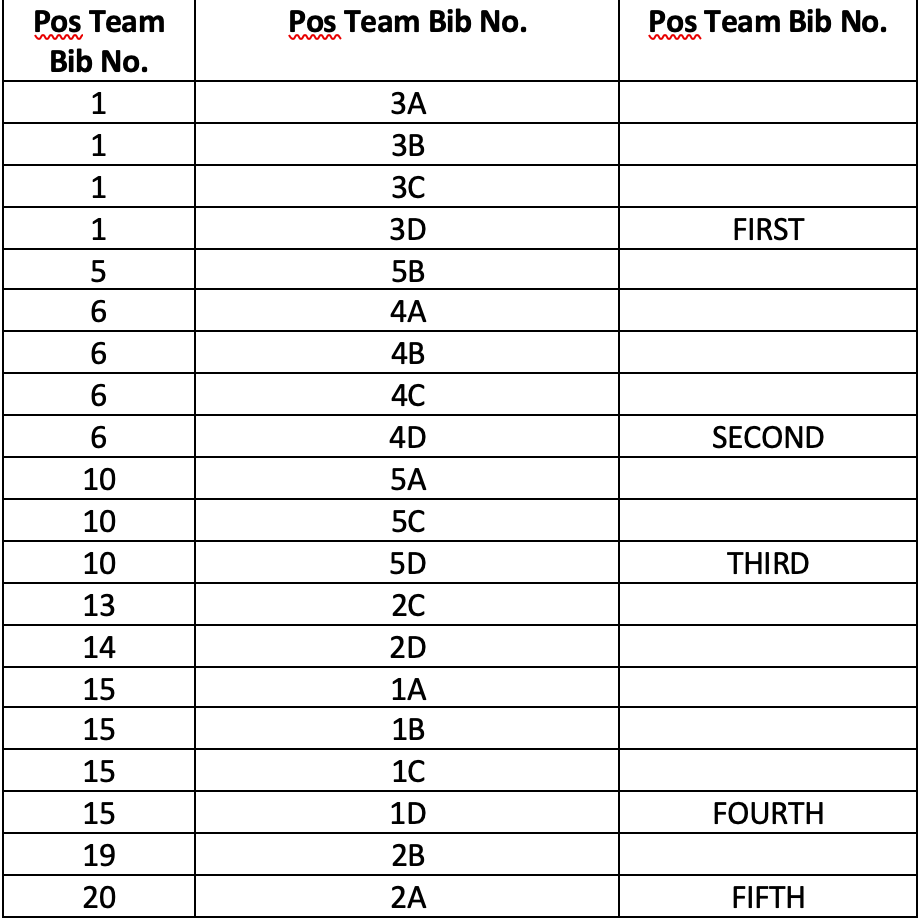 Congratulations to all who joined!