The Victoria Veteran's Meet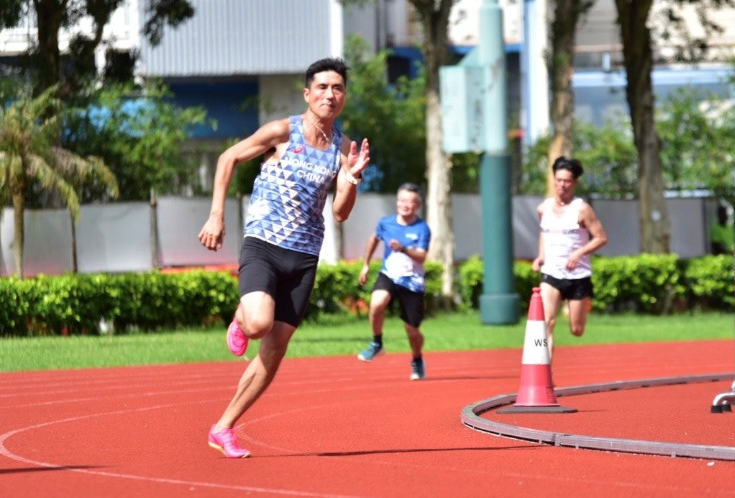 A few members spent the afternoon of Tuen Ng Festival at the Victoria AC's veterans' meet at Wanchai. The turnout overall was limited, as the Victoria club is not well known among vets and the meet was not well publicised. But it turns out that the Victoria club has been running track meets for very young children (kindergarten age) for a couple of decades. This, though, was their first veterans' meet. Their rug rat experience stood them in good stead, as the meet ran smoothly despite all the age group complications.
Glory and Aldo amply justified their AOY status with a couple of easy wins, but the star of the show for AVOHK was Mick Wong. He dominated both the 200 and the 400 (an event he dislikes). As he powered around the bend in the 200 (see the photo) the spectators let out a collective gasp.
Everyone attending agreed it was a great to see hordes of little kids running, jumping and winning big, shiny trophies. It's the future of our sport.
Bill Purves